Sberbank to discuss how technology influences personal cybervulnerability during 2nd International Cybersecurity Congress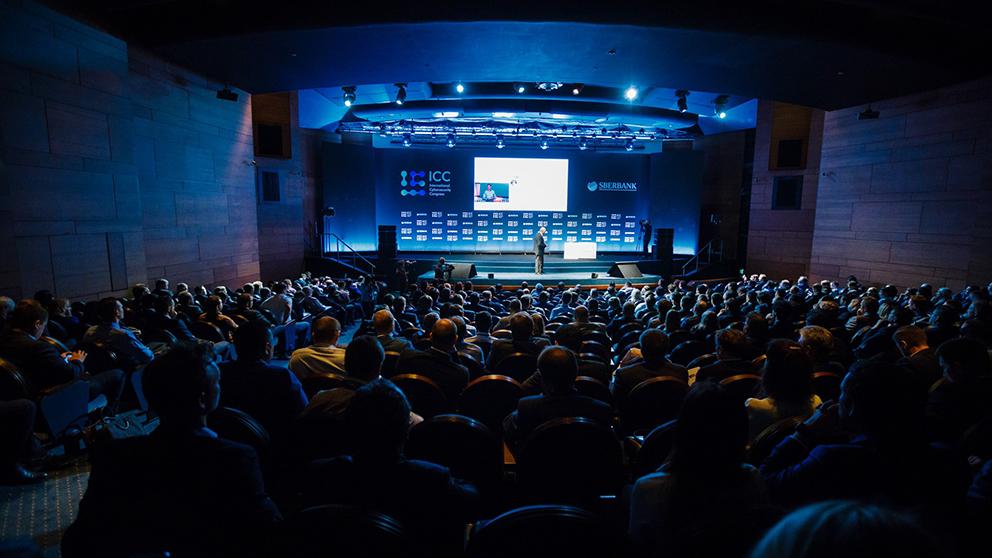 The Internet of Things presents a heightened threat in terms of defending personal or corporate data against DDoS attacks.
The congress's operator is Roscongress.
During the 2nd International Cybersecurity Congress (ICC), which will take place in Moscow on 20–21 June, Sberbank plans to discuss the topic of how technology influences personal cybervulnerability.
On the one hand, the exponential growth of IT is opening up unprecedented windows of opportunity for people, whilst on the other hand it is broadening the capabilities of cybercriminals, and thereby forcing specialists to continuously search for ways to counteract these threats. Any system or gadget is vulnerable in one way or another, or can be weaponised by hackers.
One of the most noticeable trends at the current stage is the growing number of attacks on Internet of Things (IoT) devices — Wi-Fi video cameras, smart locks, televisions and even homes, all of which are connected to ordinary routers. According to the World Economic Forum, today there are more than 8 bln IoT devices in the world. The risk of these devices being compromised is very high due to their low level of protection and ubiquitous nature. For example, often users have no idea that a simple Wi-Fi controlled kettle could be the target of a DDoS attack. Smart devices serve as a weak link that lets attackers penetrate internal corporate networks and gain access to personal data. It has been predicted that by 2020 there will be 30 bln IoT devices.
Stanislav Kuznetsov, Deputy Chairman of Sberbank's Executive Board:
«The world a priori cannot reverse its development and abandon progress and the conveniences provided by IT. This means that the professional community is faced with the task of developing algorithms to counteract cybercriminals. We must take a proactive approach that focuses on understanding, forecasting, and modelling future technological trends. I am certain that our congress will facilitate a wide sharing of opinions and well-established competences in this area.»
The ICC is a unique international cross-industry platform for global dialogue between representatives of government agencies, international business leaders and recognised industry experts on the most pertinent and acute issues of cybersecurity in the context of globalisation and digitalisation.
The second ICC will be a key event of Global Cyber Week, an international week on cybersecurity that will be held in 17–21 June in Moscow. It will be the largest industry event in Russia and Eastern Europe. It will unite several industry forums which will be attended by representatives of Russian and foreign state institutions, international organisations and companies, as well as independent experts and researchers.
The technical conference on practical cybersecurity OFFZONE will open Global Cyber Week which will be held on 17–18 June. On 19 June, an international online training session on international business cooperation to fight against digital threats titled 'Cyber Polygon' will be held. It will be possible to watch the participants' progress online in real time.
The first ICC was held in Moscow on 5–6 July 2018. The congress united more than 2,500 participants and about 700 organisations from more than 50 countries. Russian President Vladimir Putin welcomed the ICC's guests in his opening speech.