Sberbank to assess global trends of humanity at 2nd International Cybersecurity Congress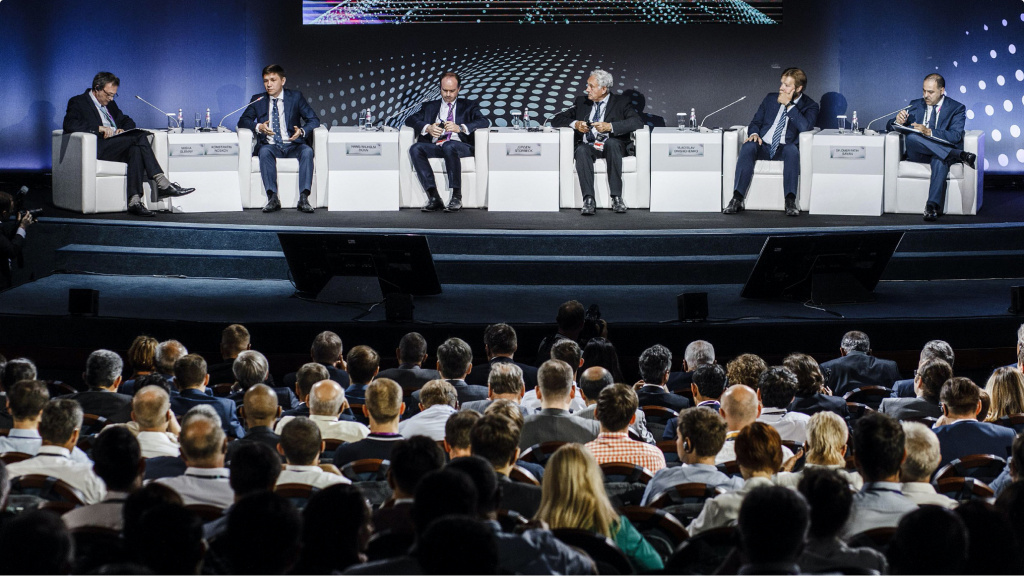 Standards and legislation need to be developed to ensure the cybersecurity of IoT devices, and more on an international level than nationally.
The congress's operator is Roscongress.
During the 2nd International Cybersecurity Congress (ICC), which will take place in Moscow on 20–21 June, Sberbank plans to discuss with the professional community the development of systemic approaches to assessing the risks of global technological trends from the point of view of cybervulnerability.
Academics have predicted that in the next 10 years, mankind will enter an era of global digitalisation — around 1 tln devices will be connected to the internet, more than 50% of internet traffic will be consumed by smart devices and home appliances, unmanned cars and vehicles printed using 3D printers will occupy an increasing market share, government bodies will replace ordinary censuses with those that are based on big data, taxes will be collected using blockchain, and robots will start to appear in the management of companies. Despite the fact that these innovations will make our lives easier, they will also bring potential threats if criminals use them to their advantage. Standards and legislation must be put together to ensure IT cybersecurity, and an international approach should take precedence over national ones.
Stanislav Kuznetsov, Deputy Chairman of the Executive Board of Sberbank:
«Today one of the key priorities of mankind is safety. It doesn't matter what area you look at: driving a car, flights, journeys at sea or operating nuclear power plants. There are clear rules and standards that have been put together over the years and are strictly adhered to. Violations of these rules are thoroughly investigated. The digital industry, and everything that is related to it, requires the same approach. We need to realise the fact that unlawful or malicious use of digital capabilities can not only harm a particular person, but also pose a threat to national security. We must initiate work on the development of appropriate algorithms for providing access to technologies and devices in the digital sphere and setting the conditions for using them.»
The ICC is a unique international cross-industry platform for global dialogue between representatives of government agencies, international business leaders and recognised industry experts on the most pertinent and acute issues of cybersecurity in the context of globalisation and digitalisation.
The second ICC will be a key event of Global Cyber Week, an international week on cybersecurity that will be held in 17–21 June in Moscow. It will be the largest industry event in Russia and Eastern Europe. It will unite several industry forums which will be attended by representatives of Russian and foreign state institutions, international organisations and companies, as well as independent experts and researchers.
The technical conference on practical cybersecurity OFFZONE will open Global Cyber Week which will be held on 17–18 June. On 19 June, an international online training session on international business cooperation to fight against digital threats titled 'Cyber Polygon' will be held. It will be possible to watch the participants' progress online in real time.
The first ICC was held in Moscow on 5–6 July 2018. The congress united more than 2,500 participants and about 700 organisations from more than 50 countries. Russian President Vladimir Putin welcomed the ICC's guests in his opening speech.